A charming semi that is both centrally located and affordable! 320 Forman Ave maintains character and quality, with original elements combined with modern upgrades—this is a house you will feel proud to call home!
If you are eager for a midtown address without the typical midtown prices, Davisville is the perfect neighbourhood for you. The centrally located neighbourhood has always been popular amongst singles, young couples, and families and for good reason! Not only is it affordable, but it is also known for its close proximity to excellent recreational facilities, an outstanding shopping district, many restaurants, grocery stores, health care and more. There is truly something for everyone!
Despite its "big city" surroundings, the actual neighbourhood is quiet and close-knit—perfect for raising a family. With many schools and parks in the area, your kids are guaranteed a great education plus tons of recreational activity after school hours. Acknowledged as a safe, kid-friendly community, it is typical to see the streets lined with families walking their dogs or bike riding to the nearby shops.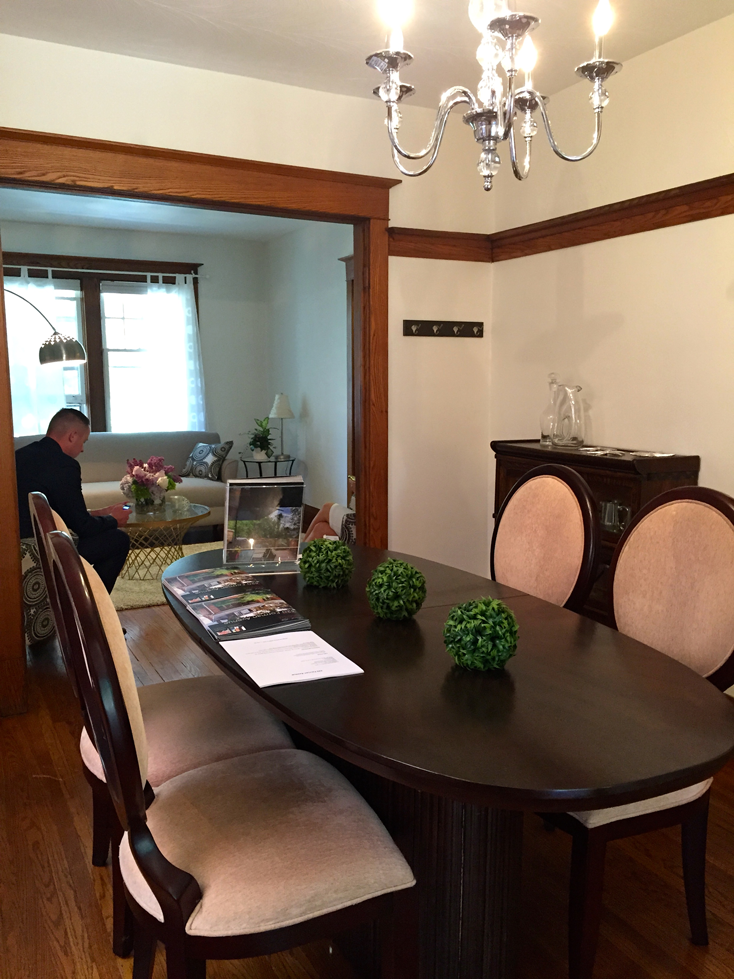 Arguably the best feature of the house is its tranquil outdoor space, perfect for children or mature enjoyment! The walk out, two-level deck provides ample space for backyard family BBQs and dinner parties alike, with additional recreational space for both your kids and pets! An above ground pool is included and is ideal for the summer months.
Love the value of this family home in an unparalleled location? Contact listing agents Shiva Fealizadeh and Justin English for more information. 416-975-5588